Amazing Science
For Special Events
Available By Special Arrangement
We are available for library, special event, workshop and assembly performances throughout the year. Please contact us early - we book 6 months in advance!
NOTE: As a part of the school community, Amazing Science reserves a few special Assembly performance spots every year, free to public elementary schools. Feel free to contact us!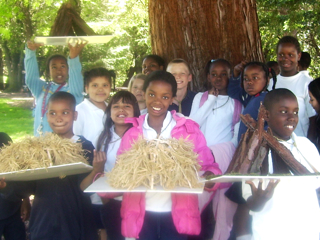 Past special events by the Amazing Science team have included a series of hands-on workshops at the the Point Reyes National Seashore, Marin Museum of the American Indian, The Discovery Museum, Marin Conservation Corps, International Archeological Conference, and multiple Marin County Free Libraries.
You can find photographs of some of our special events on the WPN Gallery pages.
To let us know what you have in mind, contact us!